1 tag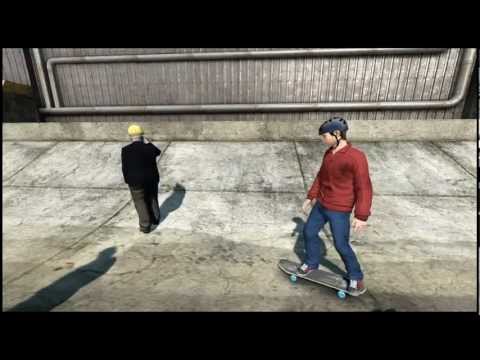 5 tags
Movie Night: The Big Lebowski
Contrary to popular belief, I didn't take a week off. Last week's post was eaten by Tumblr Beasts, but it was "Weekend At Bernie's". I'll quote from Twitter for the day: "Damn bloody auto-refresh. Movie Night: Weekend At Bernie's. Mildly funny, very '80s, too much cocaine. 3.5/5. i.imgur.com/KNaIjix.jpg" "Spent too much effort...
4 tags
Movie Night: The Bucket List
I'll make it short: Movie Night for this week was going to be The Bucket List, starring Morgan Freeman and Jack Nicholson. I saw "was", because the disc I received from the rental place was damaged to the point of unviewability. As far as I'm aware, two men develop cancer, meet up in hospital, and die in a skydiving accident. Great movie, 12/Orange.
4 tags
Movie Night: Pleasantville
Movie Night: postponed on account of pain. Ever had pain that made you sick? Yeah, that. I'm not going to go into it though, it's movie time. This week's pick is another relatively recent release, being released in 1998. Onwards to reviews! On the surface, Pleasantville is a typical rom-com with a somewhat interesting twist on the genre. Maybe it's because I've...
5 tags
Movie Night: The Hangover
So, this is the official first Movie Night of 2013. How about those fireworks, eh? Seriously, who needs that many fireworks? My local explosio-ganza lasted for roughly 10 minutes. That's ridiculous, even for fireworks. Regardless, I hope everyone's year will, at the very least, not get any worse. Tonight's combatant is relatively recent when compared to other Movie Night fare,...
4 tags
Movie Night: Caddyshack
Hopefully everyone had an enjoyable holiday season, all safe and sound. Some of us were working, and we don't like you very much because of it. Obviously, I'm joking, but I'm not sure how much. Anyway, Movie Night. Tonight's contestant: Caddyshack is listed as "one of the funniest sports movies of all time". Sight unseen, there's no way to verify this...
5 tags
Movie Night: Street Fighter - The Legend Of...
So, how was your apocalypse? Mine was fairly non-existent, barring the exception of additional work, but that hardly counts. Unsurprisingly, the world turns on, so we grudgingly open our fallout shelters to present this week's Movie Night pick: Street Fighter - The Legend Of Chun-Li. There's a stigma involving video game adaptations, whether it be movie, book, tv show, or other. They...
4 tags
Movie Night: 30 Days Of Night
Movie Night: as delayed by potentially the worst season for retail workers - Christmas. I'm all for holidays, but actually getting some would be nice. You know, instead of that whole "work extra" thing. Anyone questioning why retail gets annoying this time of year has never worked Christmas retail. Enough ranting though, time for reviews. Tonight is the second entrant from the...
5 tags
Movie Night: The Naked Gun
See? I told you we were back on track, but you didn't believe me. WHY DIDN'T YOU BELIEVE ME!? Temporary insanity aside, Movie Night presents a comic classic in The Naked Gun. Voted as one of the "Best 1000 Movies Ever Made", it practically guarantees a laugh. Well, we'll just see about that… The Naked Gun presents itself somewhat as a parody of genre;...
4 tags
Movie Night: The Karate Kid
In a triumphant return to silent applause, I present: Movie Night! For the curious, Movie Night was postponed due to Desert Bus, a charity gaming marathon organized by Canadian sketch comedy troupe LoadingReadyRun. Six days straight of fun and torture, for which I gladly took time off from work to watch, and donate. I wholeheartedly recommend it to anyone. Anyway, that's enough...
5 tags
Movie Night: Mars Attacks!
It's said that even the best laid battle plans only last until the first shot is fired. For the first time since we started, we have a freeform bye week. My brother, the "man with the plan", went in this week without a plan, and it shows. All previous picks had at least been following some internal logic. But Mars Attacks! was picked because, and I quote: "it looked...
4 tags
Movie Night: Pulp Fiction
Due to overwhelming demand, the Halloween edition of Movie Night is postponed, most likely until next year. Next big holiday is Christmas, but don't hold your breath. We all know how these things turn out. Anyway, another cult classic with references aplenty this week. Not to say the film itself had many references, just that it has spawned so many. I should add, however, that this is the...
Dan Shive brings you: DALEK HOLMES
do-you-have-a-flag: "Dalek Holmes, have you determined who the killer was?" "YYYYEEEESSSS!" "Astounding! Who was it?" "IT WAS MMMEEEEE!"
5 tags
Movie Night: Spaceballs
I briefly entertained the idea of doing a "special edition" Movie Night due to Halloween, which may still happen, but not today. Tonight is for Mel Brooks in general, and Spaceballs in particular. According to my brother, it made the cut so he could "finally get that one joke in The Simpsons". I had to look it up, and apparently, this is what he was referring to: Homer:...
4 tags
Movie Night: Date Night
Greetings blog-watchers! Now I know you're confused, but Google tells me none of you actually exist, which isn't very nice at all. So, for the zero readers I have, I present this weeks' Movie Night pick: the web-spider confusing Date Night. I was tempted to make it a "Special Event" as an excuse to use more "-Night" terms, but effort. Coming into the...
5 tags
Movie Night: Animal House
Movie Night returns to form with a bye week pick, again visiting the classic era of cinema with Animal House, which I am informed is John Belushi's second-best movie. First being The Blues Brothers. Now, as a precursor to this review, I should mention that, shockingly, I'm not American, so some of the references may have been lost on me. Thankfully, pop culture is more than happy to...
4 tags
Movie Night: Hobo With A Shotgun
Brought to you late via the magic of Daylight Savings Time. For those paying attention, it may occur to you that my gameplan, such as it is, has been lacking. Ah, it is but a cunning disguise, concealing the fact that I have no gameplan. Should really work on that. Tonight's film highlights my selection process: if all else fails, pick a funny name. Let's catch this train, before it...
5 tags
Movie Night: The Omega Man
Movie Night rolls on another week, with the 1971 film The Omega Man, AKA: "The Ωmega Man", and is based on the novel I Am Legend, which some might recognise as a Will Smith movie. Which is unfortunate. Having only really known about the film from references, most notably The Simpsons: Treehouse Of Horror, this made a great selection for bye week. The movie holds up rather well,...
4 tags
Movie Night: Sucker Punch
Movie Night, brought to you late this week by the letters N, R, and L, in conjunction with the Children's Television Workshop. But seriously, it's late due to Rugby League finals. Not entirely convinced I made the right choice, but what can you do, eh? As the title says, the movie of the week is Sucker Punch. Not being American, I'm not sure how much this movie was advertised...
5 tags
Movie Night: Talladega Nights
So, Movie Night again. If there's anyone who bothers to read these, you probably know the drill by now. It's a bye week, so it's brother's choice. We don't have exactly the same taste in comedy, so I was a little skeptical of this one. But, as this very blog has proven, I have been known to be wrong occasionally. Right from the go, there's an almost...
4 tags
Movie Night: Donnie Darko
Apologies to my reader for the delay in updating, work sucks. Anyway: Movie Night. For a few years, I've been hearing about this film, and how it seems to either be not worth the time to watch or the "greatest film ever" and never shall there be middle ground, so finally getting the chance, I offered it as the weekly pick to put it against the hype. It was… an...
5 tags
Movie Night: Rango
This week's Movie Night comes again courtesy of a Bye Week pick. My brother was questioning how he managed to avoid this on initial release, until I pointed out we're not exactly in the "target demographic". But, the old book/cover adage comes to mind, as Rango defies initial glances to be a rather enjoyable film. And hell, we're all someone's children,...
4 tags
Movie Night: Raiders Of The Lost Ark
Movie Night this week is another pick of mine, and another film that's gone under the radar for a little bit. I mean, that's understandable, isn't it? It's not like it was a major release that's been out in the world longer than I have, right? …Right? Anyway, moving right along. Although I'm still not fond of action movies, Raiders was at least able...
Let's play "Never Have I Ever". Cross out all of... →
sky14kemea: Let's play "Never Have I Ever". Cross out all of the things that you have done. You might just see that there are people just like you out there. Sexual Never have I ever kissed a girl. Never have I ever kissed a boy. Never have I ever received/given a blowjob, hand job, eating out. Never have I ever had sex. Never have I ever fallen in love. Never have I ever cheated on...
5 tags
Movie Night: Lethal Weapon
Tonight's Movie Night is another Bye Week pick. I can't really think of too much to say here. It's been out for a little while, so I'm assuming most of you would've seen it if you were remotely interested. Keep in mind, I'm not really an action movie type of guy. Mel Gibson "acts" crazy, but trash tv has taught me it's probably not an act....